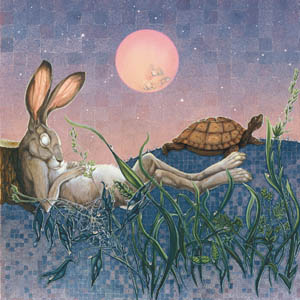 Happy New Year, 27 days late. Adventures of Mitch has been a neglected tale of late, and many of my avid readers (approx. 1-4 people) have begun to get restless in the absence of the riveting tales of Adventures of Mitch. So I will start with an update, and hopefully by the time I finish typing that I will have come up with something else to ponder.
Here's what's happening: UNI lost in the playoffs, it snowed this winter, my dog is still alive (at 12 years old she's mostly blind and 90% deaf), and I have stopped drinking coffee that was once part of a
marsupial's
excrement. Quick update, year in review, now onto the new story.
This has been the winter of skiing. Nordic skiing. Skate skiing. I got into it last year and have become obsessed. How obsessed? I usually consider myself obsessed with ice climbing. I haven't even gotten my gear out of the closet this winter. I haven't taken one swing at the ice. Instead, I hover over a bench in my garage waxing my skis for the next days weather and dream of Norwegian men in
lycra
suits. I'm not racing or anything, but just seem to be addicted to being out there. It's a great workout and a great way to cruise around the parks in the winter. I have been slowly building up the endurance with hopes of doing a race at some point this year, which brings me to the story of the day. Given this story, a race should be entertaining.
I went out on
Friday
morning with my friend Sean for about a 10k ski. ('skiers' measure their distance in kilometers because it's
European
, and therefore
worldly
and cool) It was somewhere new and hilly and fun. So, I decide at some point
Friday
night that this was going to be the "Weekend of Skiing." I was going to push my limit......go farther than I've gone before and basically totally dominate. So I head out to a state park about 40 minutes from my house for a long ski. I have never skied here before so don't really know what I'm getting into. The trail description is "wooded with some decent hills." Well apparently if these hills are "decent" they must normally ski in the Himalaya. I feel good after leaving the house full from no breakfast and 3 cups of
strong
coffee. After all, I find there is nothing better than a false confidence to get you through something difficult. I hit the trails cruising and feeling great. The trails are super hilly and the loop is about 12k in length, but I am skiing hard and fast. My goal was to ski 20-25k. After one lap, I feel pretty good and head out again into the woods. After about 3k into the second loop I start hurting. My water is almost gone, I really wish I would have eaten breakfast (or supper the night before), and my legs are screaming. Basically, I skied
way
too hard the first lap and now I am paying the price (See 'The Tortoise and the Hare' for further clarification). As I look at a map I decide I can trim about 5k off the loop, which puts me about 5k from the car. Not too bad except I felt like I was pulling log behind me and all the muscles had been surgically removed from my legs. I was shot.....wasted......dead. So the rest of the ski pretty much went like this: ski about 1-200 meters, rest for five minutes and drink imaginary water from my empty bottle, and repeat. I did make to the car eventually and can't remember the last time I was that exhausted. Once I got to the car I drove to a small general store about 5 miles away to 'refuel.' Here I purchased 32 ounces of Gatorade, a Kit Kat Bar, bag of potato chips, some
peanut
M & Ms and a root beer. I proceeded to consume all items in approximately 5 minutes, while driving, and drove home with a well deserved gut ache. Good times. Went out and skied 15k today and my legs reminded me of how they were treated yesterday. The good news is I didn't do the convenience store binge at the end and I lived to tell the story.